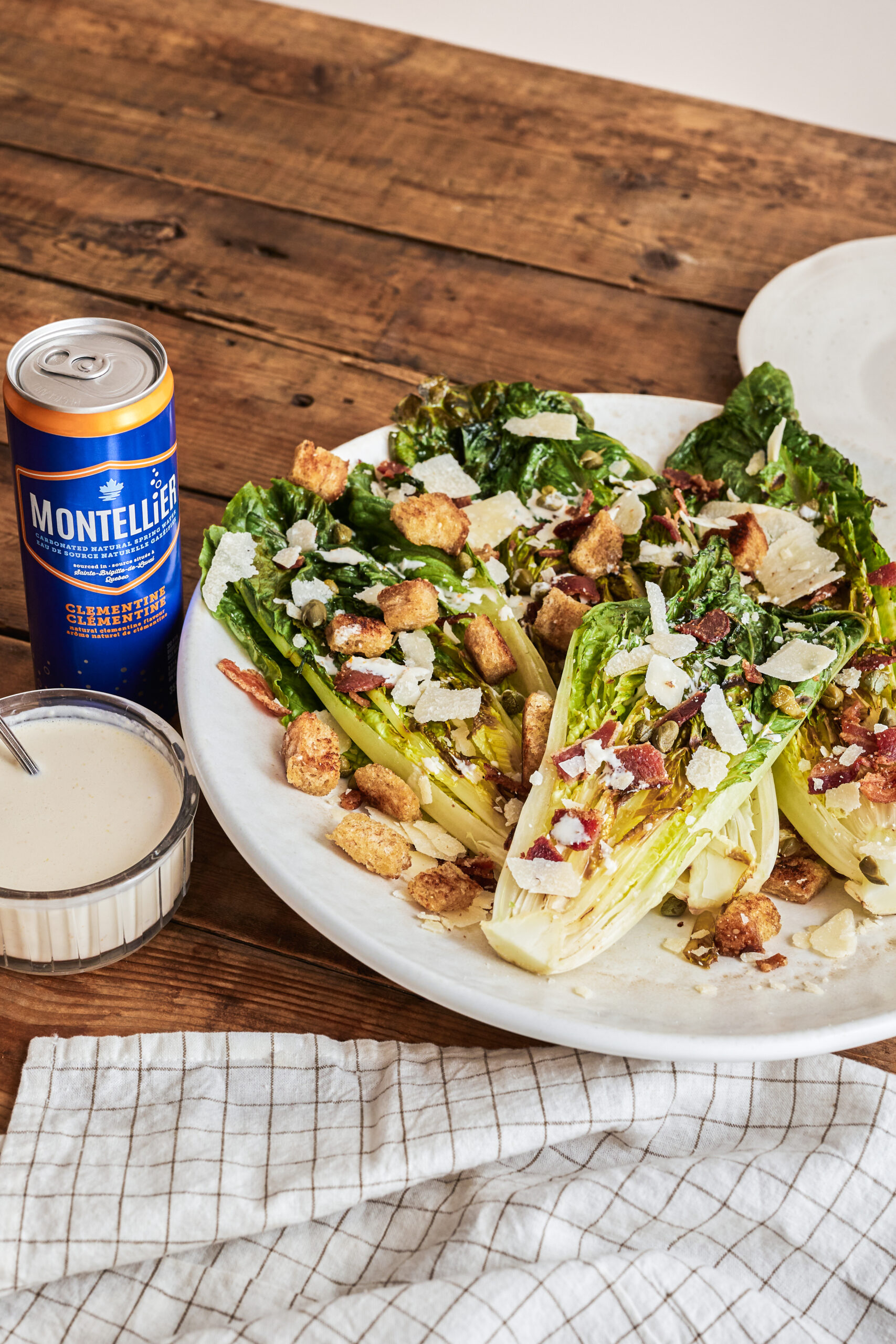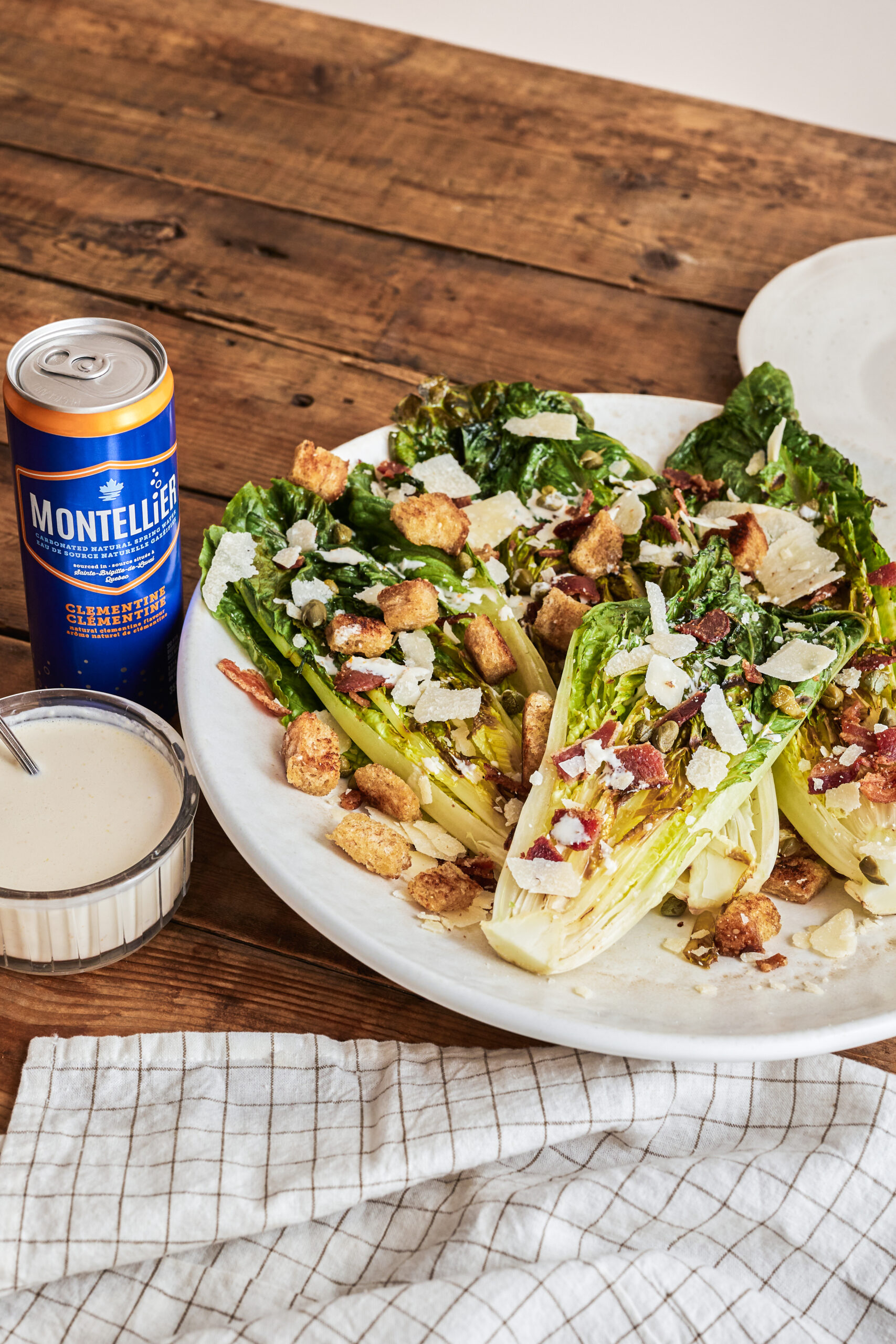 GRILLED CAESAR SALAD WITH CLEMENTINE DRESSING
Here's a rather surprising recipe for the BBQ! Grilled Caesar salads are becoming increasingly popular, and we thought we'd accompany it with a clementine-flavored Montellier-based vinaigrette. The result? Succulent!
PORTION 2-4
INGREDIENTS
For the  salad
2 hearts romaine lettuce
4 tbsp. olive oil
¼ cup finely chopped cooked bacon
¼ cup Parmesan shavings
1 tbsp. capers
A few bread croutons
Salt and pepper to taste
For the dressing
½ cup mayonnaise
¼ cup Montellier clementine sparkling water
3 tbsp. grated Parmesan cheese
1 clove garlic, finely chopped
1 tsp. Dijon mustard
1 tsp. clementine zest
½ tsp. Worcestershire sauce
Salt and pepper to taste
INSTRUCTIONS
1. Preheat BBQ grill to 400°F
2. Combine all dressing ingredients in a bowl and chill.
3. Cut lettuce hearts in half and brush each piece with a little olive oil.
4. Place the lettuce on the grates and press lightly so that the lettuce touches the grates. Cook for 1-2 minutes until nicely colored.
5. Turn lettuce over and repeat step 4.
6. Transfer to serving plates, drizzle with dressing and top with bacon, Parmesan shavings, capers and bread croutons. Season to taste and serve.