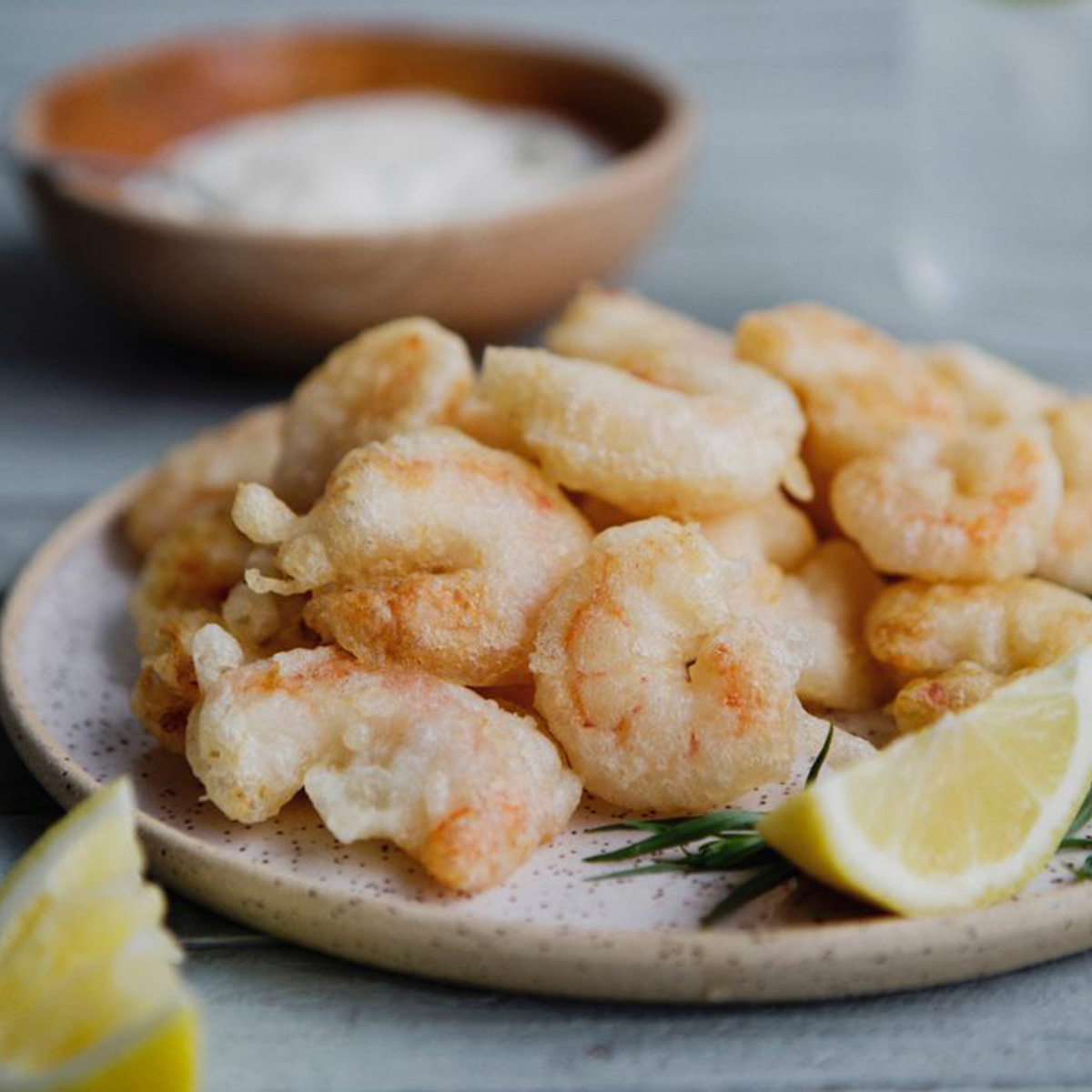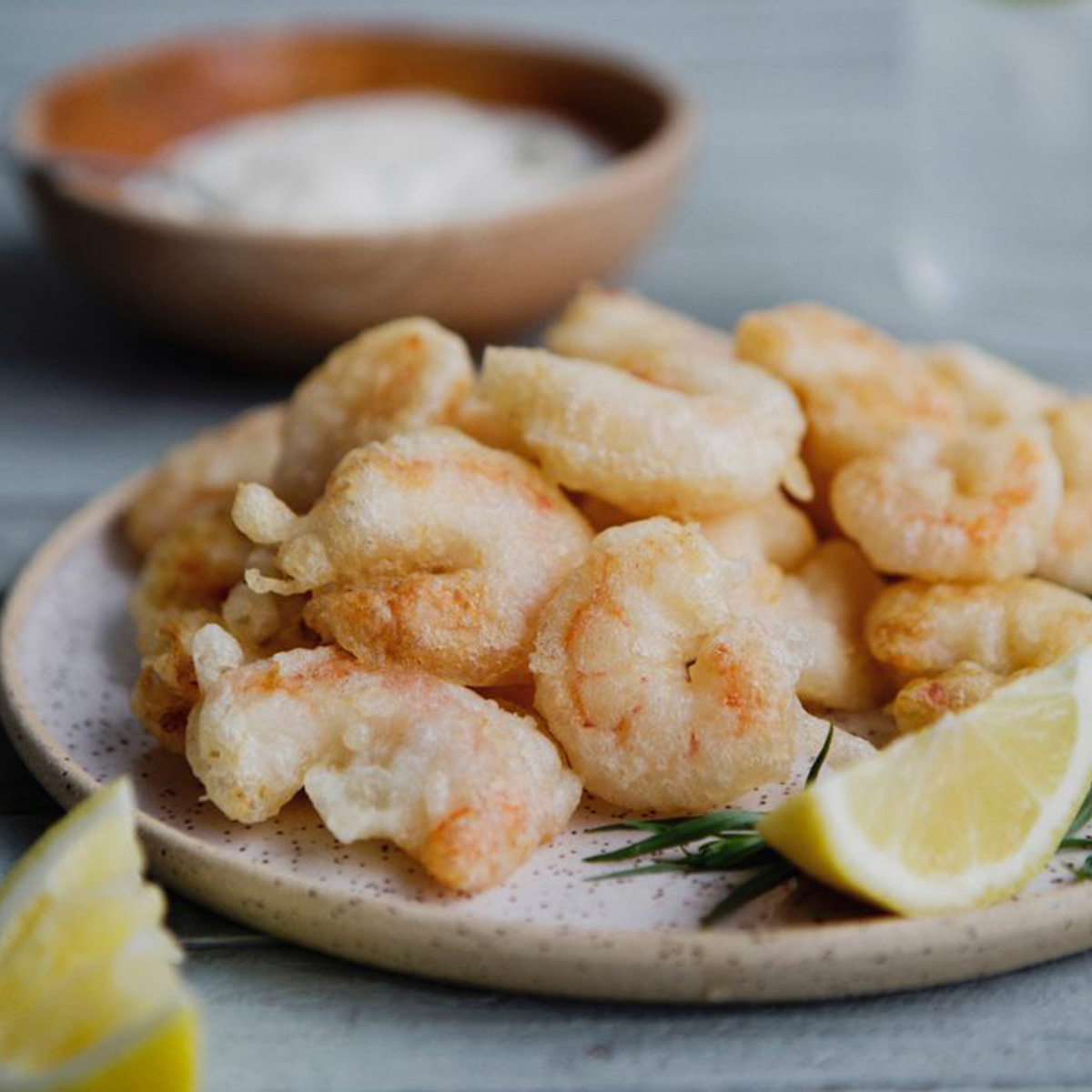 HOMEMADE TEMPURA SHRIMP
& TARRAGON MAYONNAISE
SERVES 20-30 Shrimps
| | | |
| --- | --- | --- |
| PREP TIME | COOK TIME | TOTAL TIME |
| 10 MIN | 5 MIN | 15 MIN |
INGREDIENTS
Vegetable oil (for the frying)
20 – 30 raw shrimps, prepped and with the tail still on, dried off
2 tablespoons of all-purpose flour
MAYONNAISE
1/3 cup of mayonnaise
½ a lemon's juice
1 tablespoon of fresh tarragon, chopped
Salt & pepper, as preferred
TEMPURA BATTER
3/4 cup of all-purpose flour
1/3 cup of cornstarch
1 can (355 ml) of very cold Montellier
1/2 teaspoon of salt
INSTRUCTIONS
1. Mix all the mayo ingredients in a bowl, then refrigerate.
2. Whisk all the Tempura batter ingredients in another bowl till the batter is smooth, no more, then set aside.
3. Heat 2 cm of vegetable oil in a pot over medium-high heat ( the oil must simmer when the batter goes in).
4. Sprinkle the shrimps with flour lightly. With a pair of tongs, dip the floured shrimps in the frying batter then slowly add them to the warm oil.
5. Fry the shrimps for about 2 minutes on each side (the batter won't get a lot of colour, but it will be nice and crispy.) Remove the shrimps, wipe them lightly with a paper towel.
7. Serve right away with the mayonnaise.
TIPS & TRICKS: Cannot be frozen. Enjoy right away.
The Montellier sparkling water adds bubbles to the batter and makes it much lighter. Ideally, the batter should be used as soon as it is made or kept in the fridge for a maximum of 30 minutes.